Max's Pet Party Mix
By
Paula Deen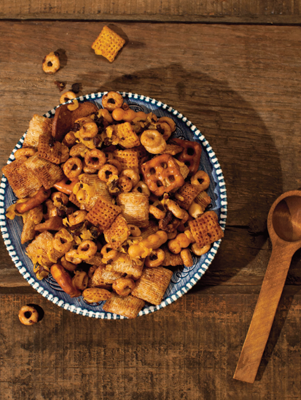 Prep time:

5 minutes

Cook time: 45 minutes
Ingredients
2 cups Cheerios®
2 cups Chex® Mix
2 teaspoons brown gravy mix
1/2 cup bacon bits
2 cups mini-sized Shredded Wheat®
1/2 cup melted butter
1/2 cup American cheese, grated
Directions
Preheat oven to 300ºF.
Mix bacon bits, cereal, and gravy mix. Pour butter over the top and stir until all pieces are coated. Spread evenly on a baking sheet.
Heat until crisp, approximately 40 minutes. Sprinkle cheese on top, bake another 5 minutes.
Remove from oven. Place in tightly-sealed container and shake to combine.